In the Studio
Each day, I work in my home art studio. I create original paintings using acrylic paint and texture medium on wood panels. Sometimes I like to create completely abstract colorful paintings, sometimes I like to turn them in to abstract landscapes and I love to make tree paintings too. For fun, I like to watch YouTube videos and try new media on paper in my sketchbooks.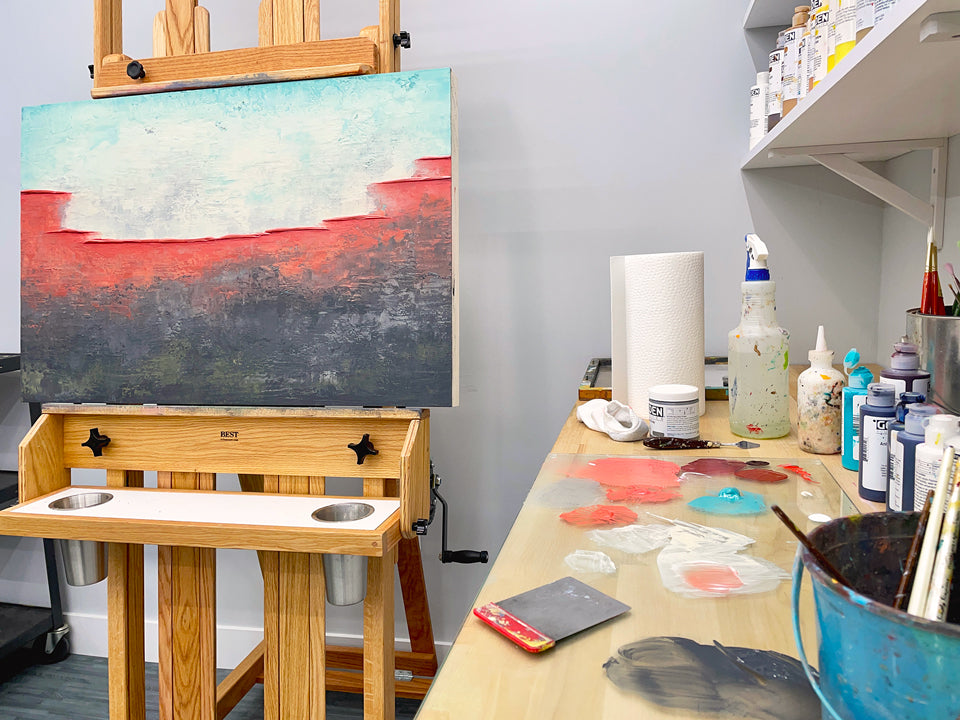 Texture and Color
I like to apply textures and colors to my boards on one of my work tables and then I move my paintings to the easel for color brushwork. I use fine artist quality acrylic paint and thick texture medium on a wooden surface.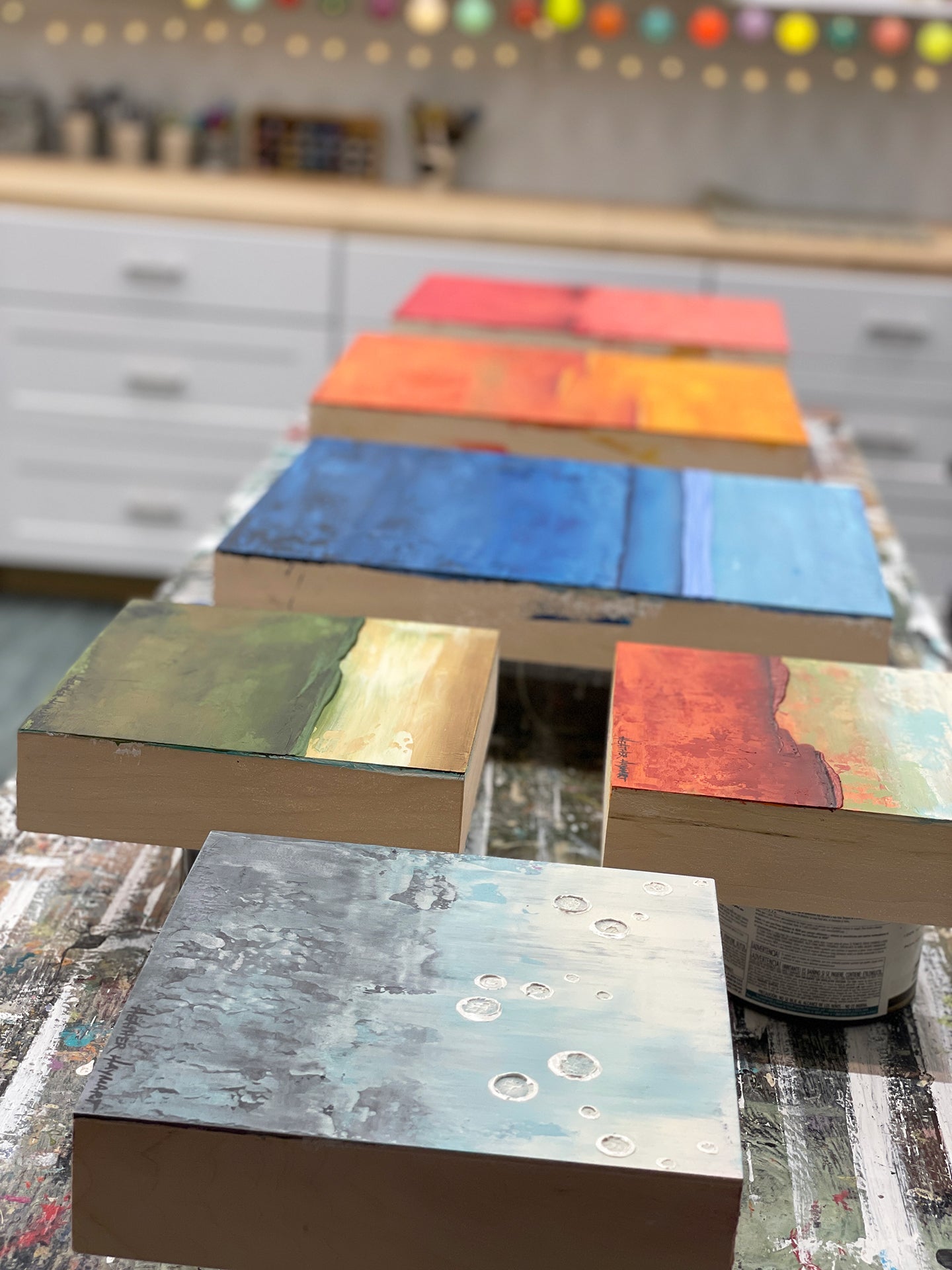 Varnish
Once I am finished with a group of paintings, I lay them out to be varnished with archival UV protectant varnish and then I paint the edges black. My husband wires every painting for me so they are ready to hang in their new homes.
Photograph
The next step is to photograph every painting so that I can get an accurate image to make them available to sell online. These photos are how I am able to offer my art as prints on canvas, paper and other merchandise like pillows and tote bags.
All Finished and Ready for You!